How To Treat Tooth Sensitivity After Getting Dental Fillings?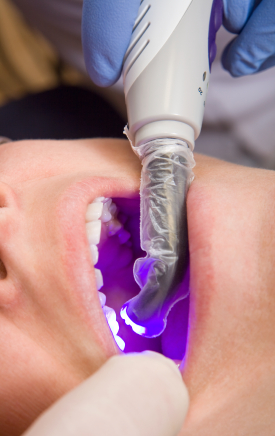 Many people experience tooth pain and sensitivity after getting dental fillings, which often goes away on its own, but if not, there are many ways you can treat it at home.

Before doing the filling, your dentist numbs the affected area, which prevents you from feeling anything during the first 2-3 hours after the procedure. However, once the numbness wears off, you might experience different sensations in the mouth, such as:


| | |
| --- | --- |
| • | tenderness in the gums |
| • | pain in the teeth |
| • | sensitivity or pain when eating something hot or cold |

Here are a few ways through which you can manage tooth sensitivity in case you experience any of these unusual sensations.


Avoid Hot or Cold Foods and Drinks Temporarily

If you experience sensitivity in your teeth towards foods and drinks after getting dental fillings, it is best if you avoid consuming hot or cold drinks and foods temporarily. This will allow the sensitivity to go away and give a break to your teeth.


Chew From the Opposite Side

If you have fillings on the right side, try to eat and chew your food from the opposite down of your mouth. While this isn't really a remedy for tooth sensitivity, it will surely help prevent the worsening of the sensitivity you feel on the other side.


Brush and Floss Your Teeth Gently

Often times, tooth sensitivity is caused due to rough brushing and flossing habits. When you have dental fillings, it is important that you brush very gently with slow strokes and floss your teeth very carefully too.

In case the sensitivity doesn't subside, contact us at A Smiling Heart Dentistry
where Dr. Tigran and Dr. Furca will take a look at your dental fillings and suggest you the right treatment measures according to your concerns.

Call us today at (425) 558-9998 to book your appointment.